Rizzoli and Isles is a new drama series that will be airing Monday July 12th at 10/9c. It is awesome. I can not wait for this show to start.
It is staring Anige Harmon and Sasha Alexander. It is based in Boston and Rizzoli is the only female detective in the homicide division. She is gutsy beyond belief. Isles works as the medical examiner, who is always dressed to the nines. They grew upon opposite ends of the economic spectrum and really balance each other out.
These two ladies often find themselves working together on the who did it and how it was done. They are totally different in personalities but they are extremely supportive of each other. I love that the series highlights two smart, confidant, independent and more than capable women. Great role models for teens.
The episode they sent me to watch left me sitting on the edge of my seat and wanting more. I wanted to know what happened next. Guess I will be tuning in to find out.
Hawthorne will be returning Tuesday June 22 at 9/8c. I don't know why I haven't watched this show before. It is amazing. I got to watch two episodes and loved the way Jada Pinkett Smith who plays Christina Hawthorne handles herself. She rocks! Christina Hawthorne is the Chief Nursing Officer. She is ready to rage  the war of declining patients services and budge cuts. The stories are told from the point of view of the nurses as the struggleto deal with the cards they have been dealt.
So this second season starts with all of the Richmond Trinity doctors and nurses being transferred to James Fiver. It is the pit of all hospitals.  Christina  butts heads with the head nurse Gail Strummer as both are set in their ways of how tings should be handled.  Christina and Tom will try and have a romantic relationship, more so now that he is not serving as chief of surgery. Camille takes a step into a adulthood that her mom is sure she isn't prepared to take. 
This is a must see show!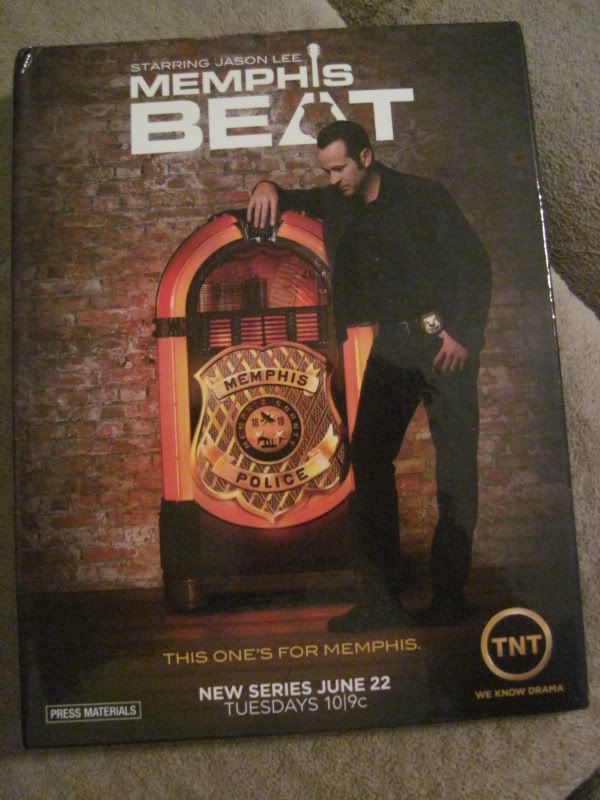 Last up is Memphis Beat. It is a new Drama series starring Jason Lee. the show focuses on Dwight Hendricks who is a quirky police detective in Memphis. He as a passion for blues music and a deep love for him mom. He is the total southern gentleman who is over protective of his citizens. It is deeply routed in the Memphis blues scene.
Dwight is very laid back and the way he conducts his business rubs his new boss the wrong way. it co starts Dj Qualls as Davey Sutton and he considers himself Dwight's protege. Leonard Earl Howze plays Reginald Greenback a detective who is struggling to make ends meet with teen daughters. Music is a huge part of this show.
The episode I watched had me laughing and really enjoying a police show. At first I was like another cop show. I will be tuning in weekly to see what antics Dwight pulls. My mind was so changed with my sneak peek.