This Momma will be skipping to the bus stop tomorrow. I can not wait. The kids are excited to go back and see their friends. I am excited to have six hours a day to myself. I cannot wait!!!
They had a fantastic few days. They did the build and grow clinic at Lowe's. They offer clinics twice a month for free you can learn more here. This week they made buggy boxes. They are cute.
Then they got suprise mail from the great grandparents in the mail. In the form of cash. So they were pleased. So pleased in fact blake slept with his.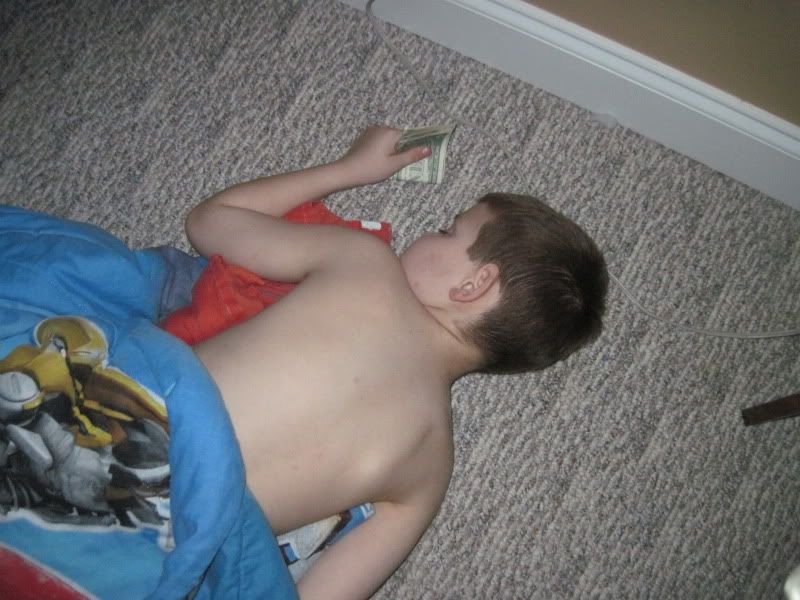 Today we was spent at the doctors. Blake was bit by a spider we think. Nate has a double ear infection. Keeping with the tradition. Nate gets sick the minute we plan out of town travel plans. Sweet. We are good all have meds and are good to go. We built a pirate ship and the Lowe'sracing car. You can buy the build and grow kits offline and in some stores. Made easy for a rainy afternoon.  They had pizza for dinner and sound asleep now. They are so excited to go back to School. I know they are awaiting to see if any of their friends are in their classrooms.