This week has been a hard week for us. We are still dealing not having Paul here and no Breaks from each other. I think we are looking forward back to school.
Paul has mentioned quite a few times that he is missing the dog. Funny when he was home he couldn't stand him. We deal with him because the kids love. Well he is quite funny.
Most days you can find him doing this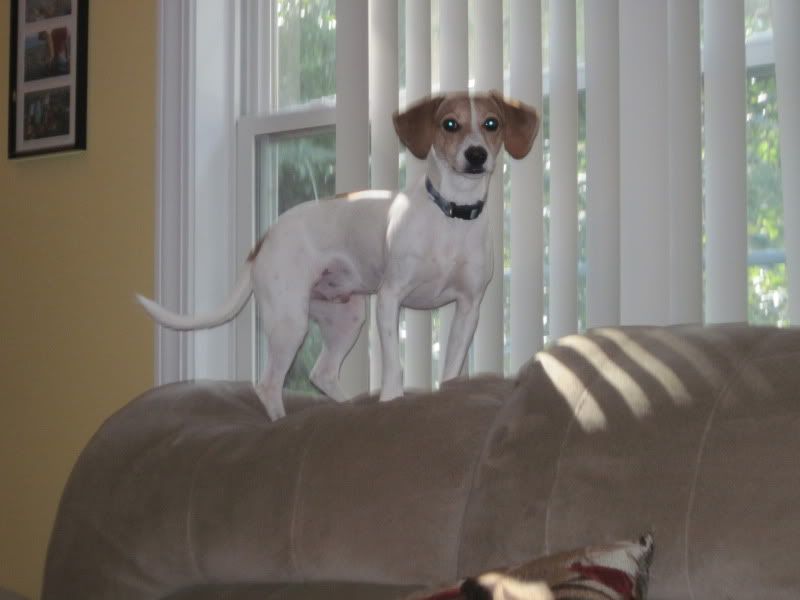 or this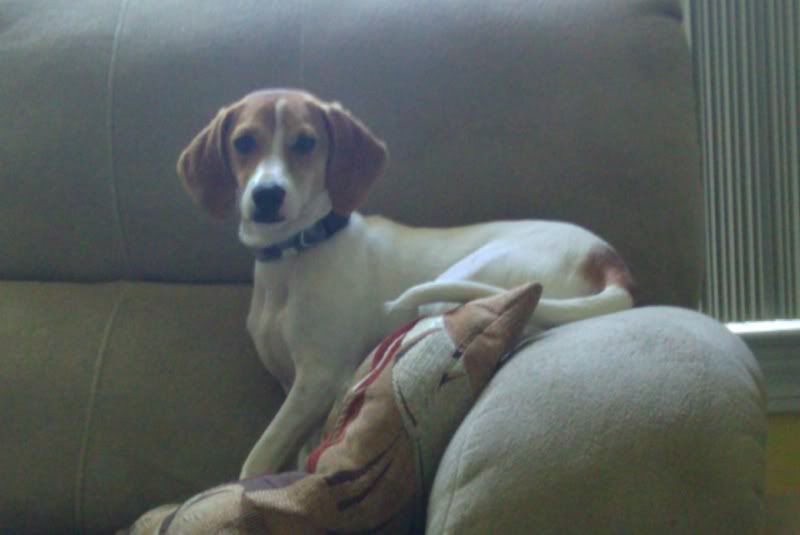 When he is not doing that he is licking you like crazy. Seriously Scary right? UPS man shows up today and I about fell over in a fit of laughter… Turbo licking his leg and dancing waiting for his treat. The kid shaking like a leaf and the dog was killing him. Dude if you don't like terribly scaryutterly friendly dogs then you shouldn't be in the mail business… Have you not seen how Garfield and Odie scared the mailman?
In other news I woke to kids in a hot beat on whether girl dogs have weiners or not. NO more animal plant for them. The gross things boys talk about. It kind of cracked me up at the same time I shook my head and couldn't believe the breakfast conversations.
Tomorrow I place Blake birthday order. He is getting a portable DVD player, (Nate will get one too) hello 9 hour car ride I need quite. I also am getting him an Art Easel. I love how much he loves to draw. He never cease to amaze me with his pictures. I just wish he didn't try to be such a perfectionist with it. Hard to believe in two weeks he will be 7. It has gone to fast.