Our kids had the opportunity to review the Pirate Fortress. It is awesome.
My children love this Fortress. They think it is for the knights so we haven't told them it is for their Pirates. I love that they can decorate the outside. It is made of sturdy cardboard so Eco friendly. How cool is that?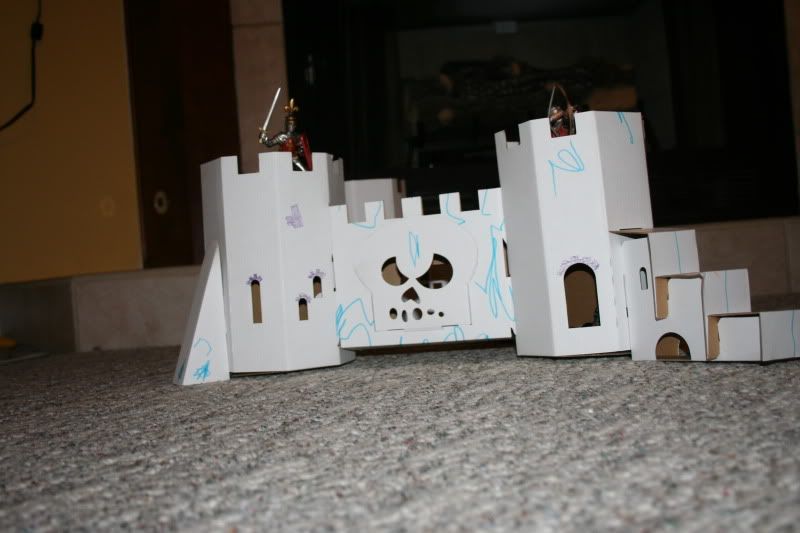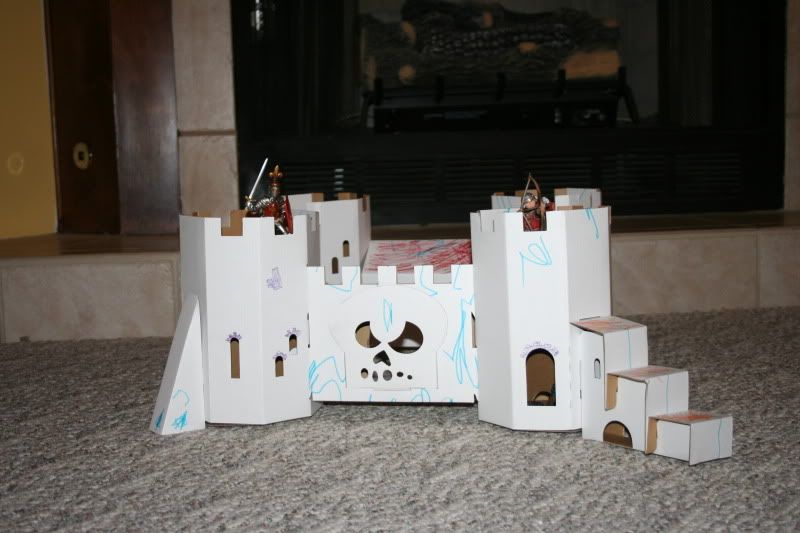 They use the towers to hide thier guys. I believe I have seen snack in there as well. Who would have though some fun cut cardboard could keep the kids busy for hours? I have gotten my kitchen, two bathrooms and laundry rooms cleaned thanks to this fortress.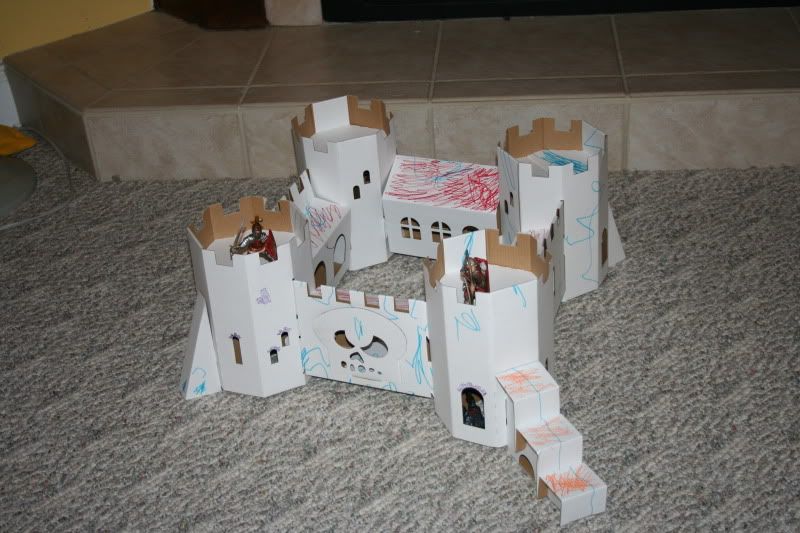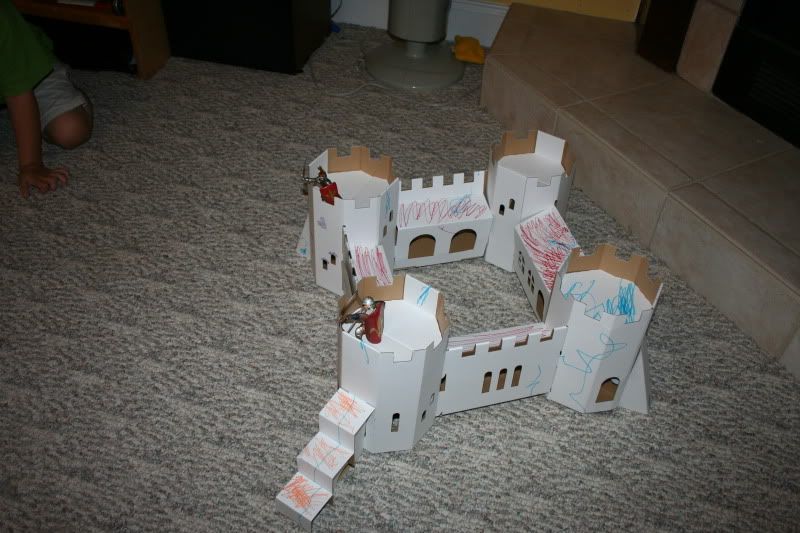 I love how it forces my kids to be creative and think outside of the box. They are creating the dialogue that happens in the fortress. They are having to think of the scenarios. You don't hear some robot voice doing all the talking at the touch of a button. It is bringing kids back to the basics and allowing for true fun.
They have girl hide outs as well. You can find them at Creative Toy Shop. I find them to be very reasonably priced. My kids were able to follow the direction and put it together themselves.
FTC DISCLOUSURE: I received a Pirate Fortress at no cost to me. Our Opinions are solely mine alone.