I am a huge fan O.P.I. Nail Polish. I love how long it last and how fantastic the colors are.  I have had to opportunity to review The Shrek Collection.  They are fantastic.
The Names Kill me. Call me a bad mom but my son wanted green toes so we put polka dots. Hes five and it was a manly color.
The light green is called Fiercely Fiona and the darker green is  Who The Shrek Are You? See great names.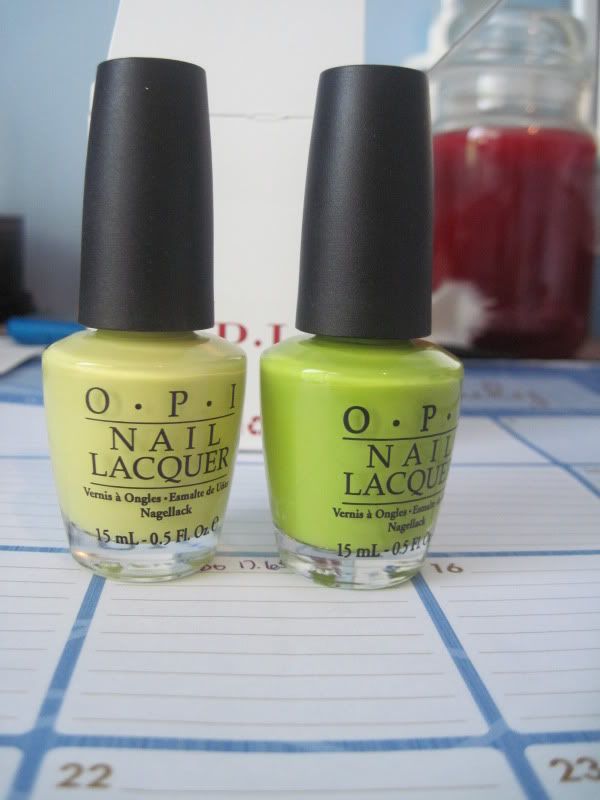 The Light Purple is Rumples Wiggin and the dark is Funky Dunkey. I will be using the Funky Dunkey when I go to Paul's graduation. It is the same shade thats in my dress.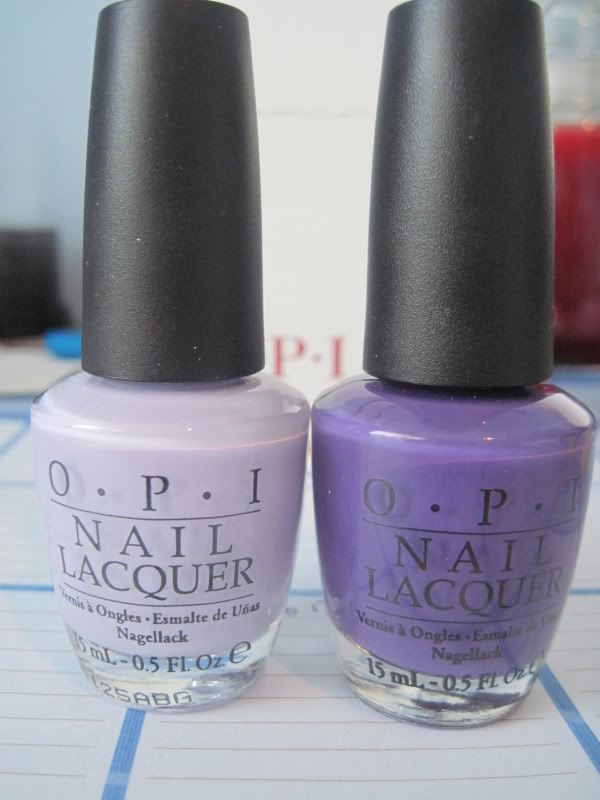 The blues were another favorite of my boys. Crazy kids. They chose the color me and the day care kids were going to wear.
The light blue is Whats with the Catittude. I love it. The dark blue is what I have on is called Ogre the top blue.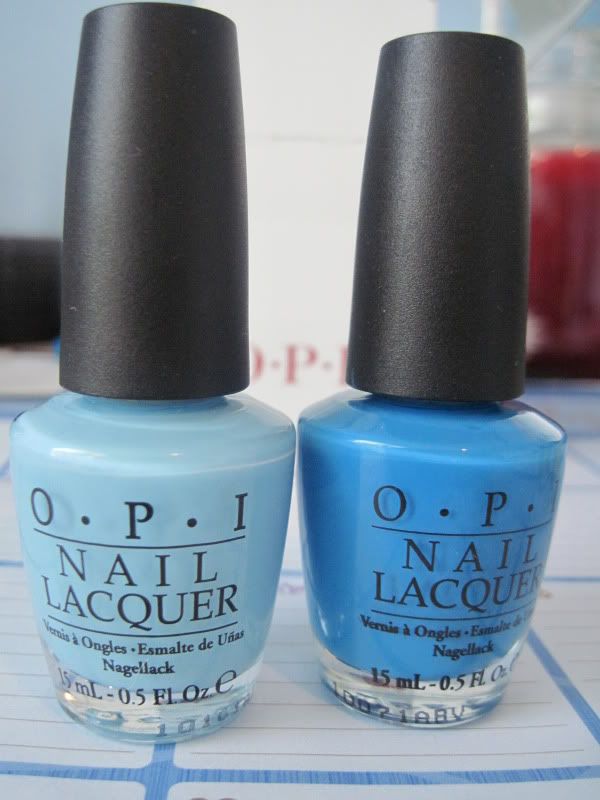 How fantastic are these colors? They are great for the summer. So much fun for little girls. They aren't over powering in smell. The color just glides on the brush is nice and wide. I love this product. I am a nail polish junkie according to my husband! I love that I only had to use one coat of paint compared to other brands.
You can find O.P.I Nail polish at most salons and Ulta Beauty supply store. Also online here. I so want to try the summer flutter collection. Looks fantastic. You can see that here
FTC DISCLOUSRE: I was given the set of six nail polishes to review. All opinions are my own.