This Zoo is beautiful. We had so much fun there. The weather was perfect.  They have a tram that will bring you around the park. We did that for my mom. Humidity and her lung issues don't get along.  We loved the Gorillas and the Lions. The boys also liked the bongos.   Here is some pictures from our visit
I tried to escape but thought better when I realized my husband wasn't in the box with me.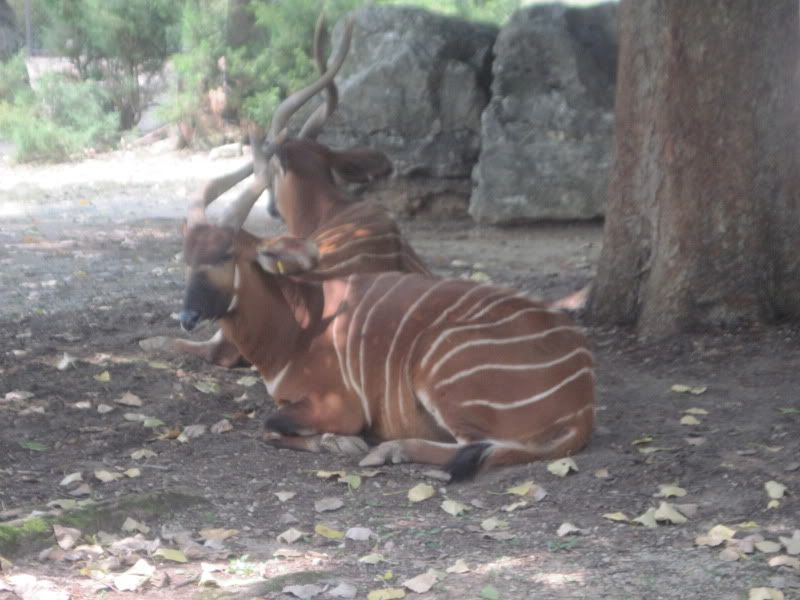 My solution throw my mom and kids in and ship them wherever I could afford to. Luckily I had enough to cover them back to CT.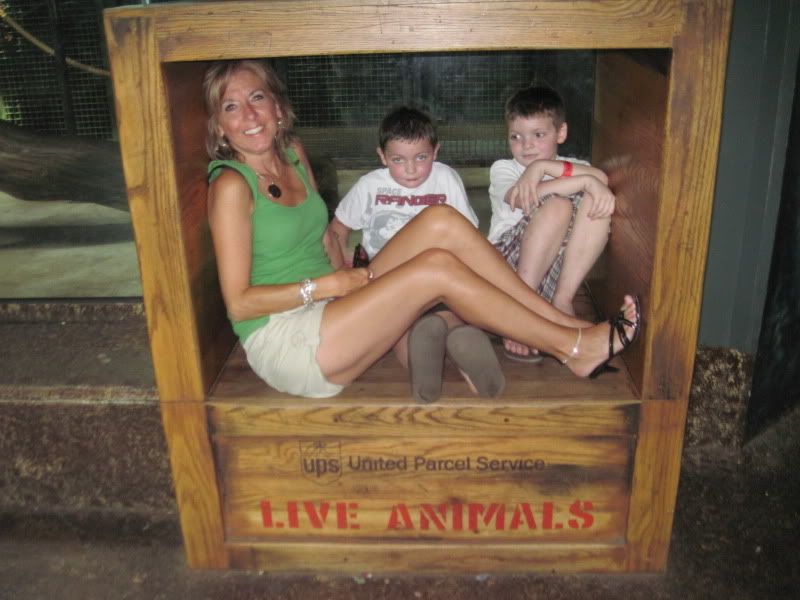 They have a fantastic 4-d Spongebob movie. Not a fan of the yellow sponge but this was hysterically funny. The kids loved it. Here they are with our under water friends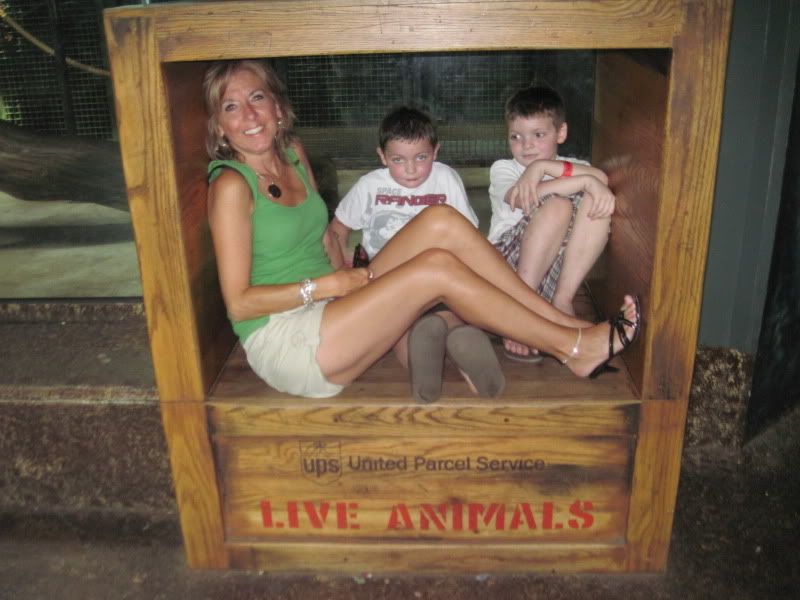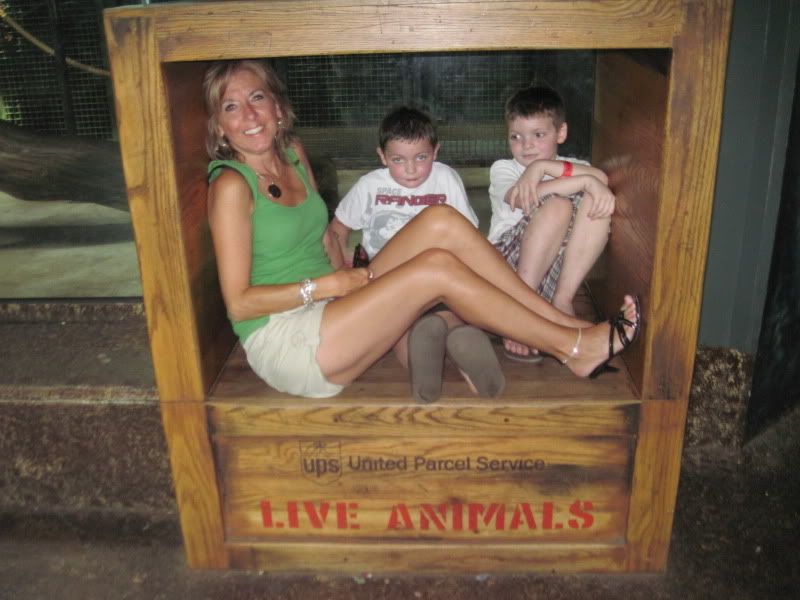 Here is a video of the lion I caught on my cell phone. I forgot our Flip at the hotel. Blake was creeped out
094
This was a bit of our visit. If you are in Kentucky than I suggest going and visiting. It is a fantastic Zoo. My kids had a blast and I love it as well.