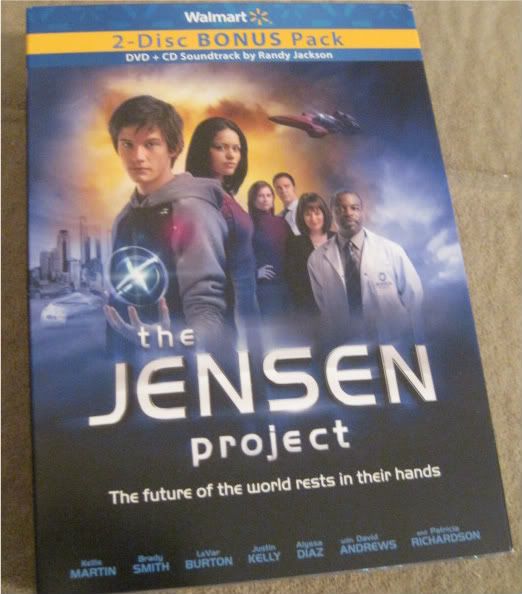 Our family  had the opportunity to review and we will be giving away two copies of this movie.
So The Jenson Project is about Claire and Matt Thompson being reintroduced to The Jenson Project. So The Jenson project is a group of geniuses that are conducting underground  research to solve the most difficult problems. They aren't there to be friendly but make sure secret information isn't handed over to the wrong people. This is a family affair to say the least. Their son Brody is also brought in.  This is truly an adventure.
My boys loved this movie. The cast is fantastic Kellie Martin (life goes on and er), Brady smith, Patrica Richardson (home improvement) LeVar Burton (Roots) and Justin Kelly.  It keeps you on your toes. Nothing short of a great family movie night. Walmart and P&G have sponsored and taking initive for family movie night. It allows family time to reconnect and enjoy something together. I know for me our day to day is quite hectic and stressful. The kids love when we do the  old fashion air popper and just snuggle up in my bed.
So to enter  leave me your favorite family time movie.
FTC: I was given a copy of the movie free of charge for review.