I have had to opportunity to review the George Foreman Evolve Grill. I love it. I use it most nights for dinner.
This grill can do everything. We love the cross hatch grill plates. My kids ask for fancy meat. It cracks me up every time but it leaves such pretty professional looking marks.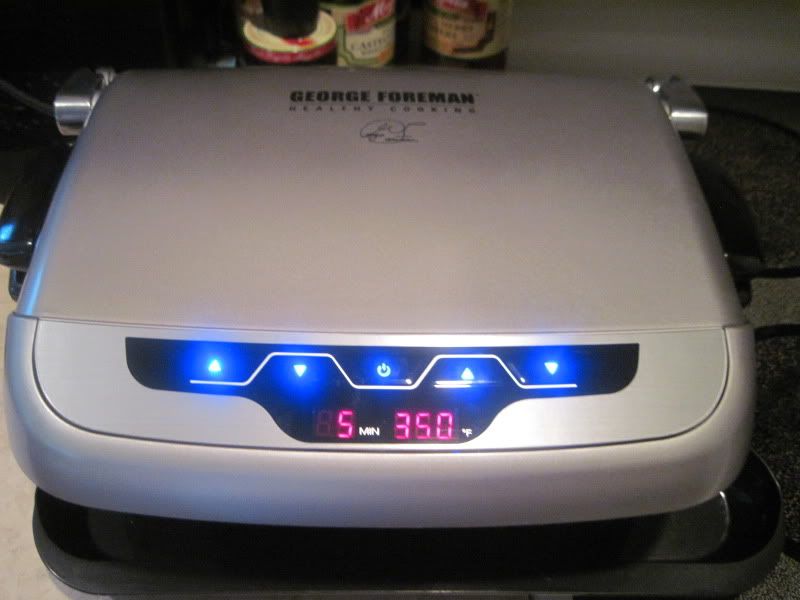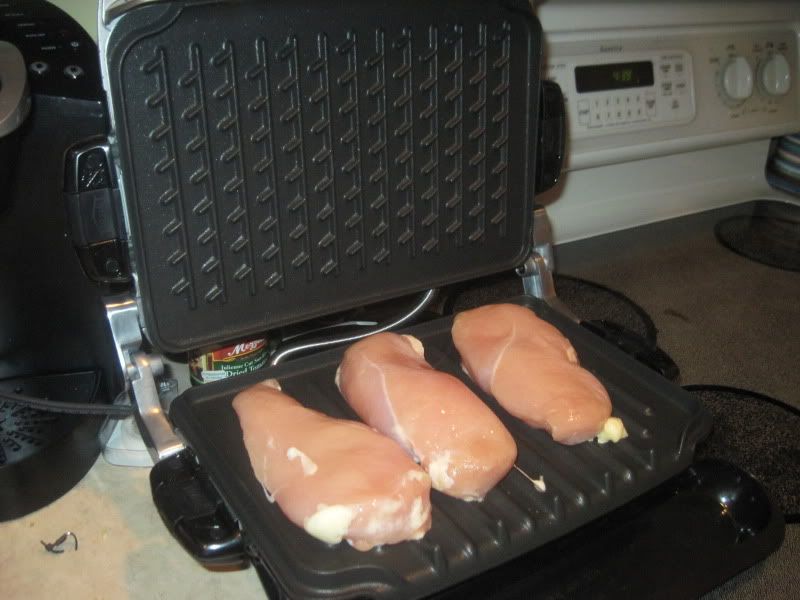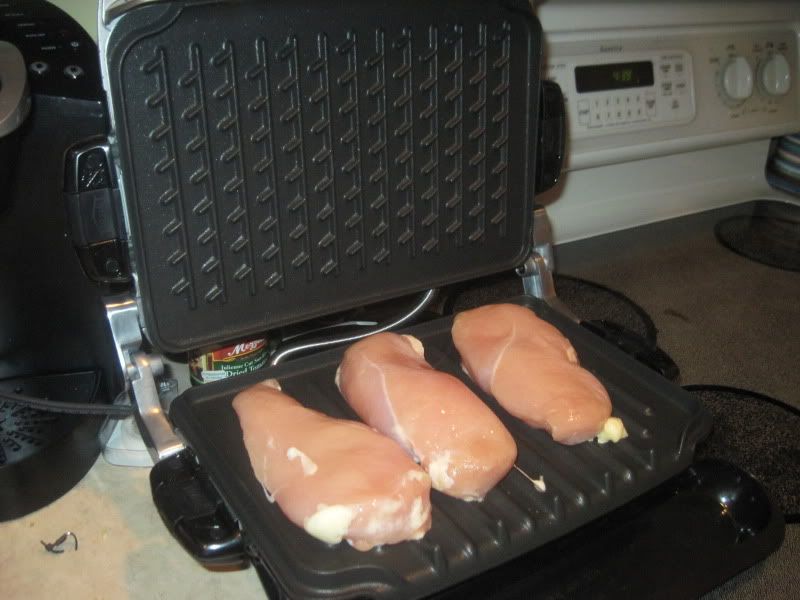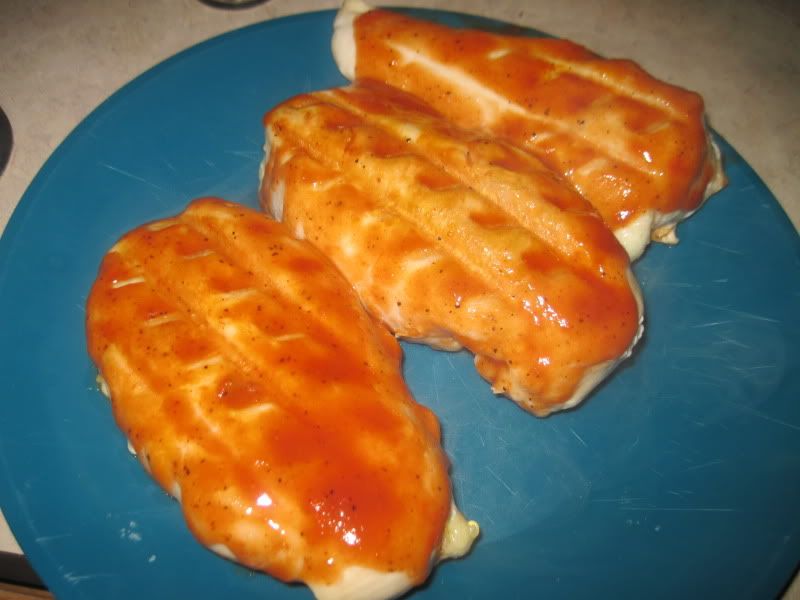 My kids love mini burgers. So I have started using the slider tray for that. I am not so sure I am fan of the pan it does do a great job of holding the sliders together. All meats that are cooked on this grill come off moist and just really scrumptious. We have yet to have a meal that is dry and taste less.
Another favorite feature of mine is the drip pan. The Foreman takes the grease and fat out of your food. It all drips down into the catch pan. Fantastic. I have also used some of the recipes that came with the grill. They are fantastic. We love the burger one. Care for the plates and grill are really easy and simple. I prefer to hand wash the plates but do put the spatula and drip pan in the dishwasher.  I want to note that the plates are dishwasher safe. I am just funny about nonstick items.
The controls are really easy to use and they give you a great guide for cooking temps. I am going to try out the deep dish pan this weekend. I love how easy it is to clean. I never have to use spray oils thanks to The George Foreman Non sticking material. I am really happy with the George Foreman Grill. I can't wait for my husband to come home and be able to enjoy the mouth watering  meals that come off this grill. They have seven interchangeable plates. I will be ordering the rest of them that is guaranteed. I love knowing that our meals are even healthier thanks to The George Foreman Evolve grill. We recommend this grill to everyone. I can cook for a family of four on this grill just fine. There is plenty of cooking space.
This post was written for Family Review Network & George Foreman Healthy Cooking who provided the complimentary product in exchange for my honest review"