Today went went to The Angel Oak tree in John's Island. It was huge and beautiful. You walk in and you feel peace. Our kids were in awe. I will say there is some conflicting reports whether it is 1400 or 1500+ years old. This live oak is just massive. I could sit all day and stare. It is tucked away in the middle of no where. Thank god we had the Insignia GPS. I would have gotten lost. You go down an old dirt road to get there.
Here's our first look at this Gigantic Oak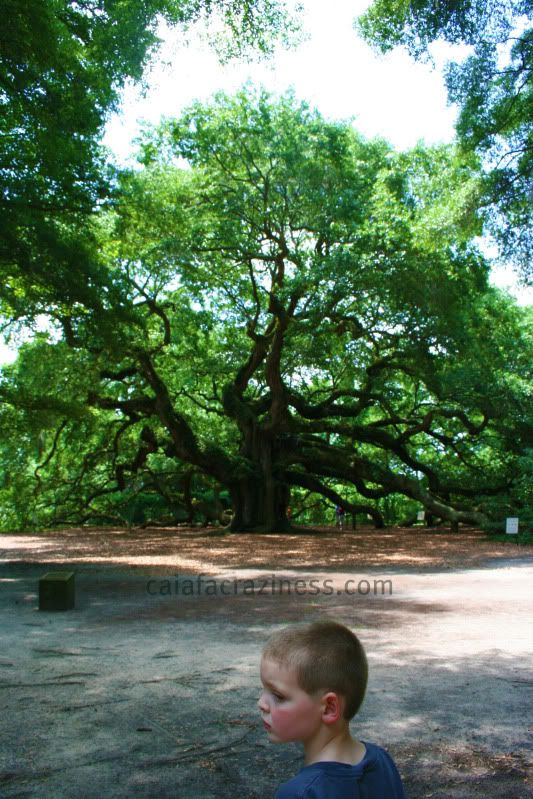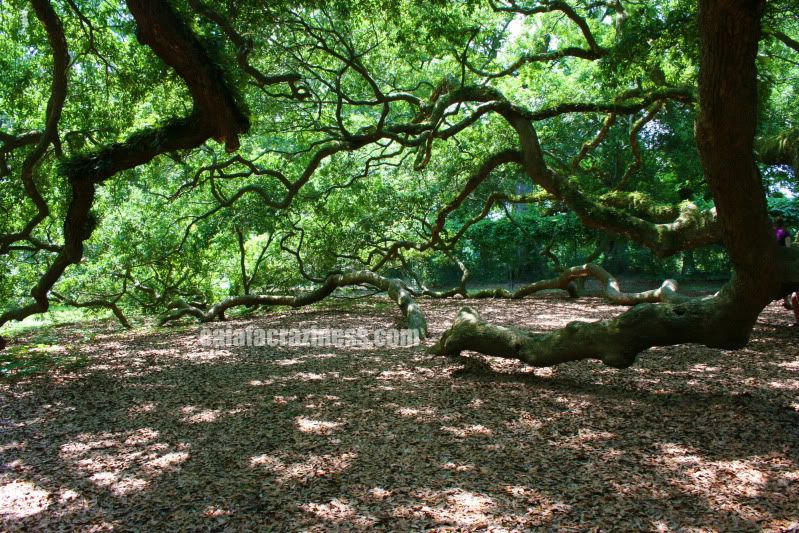 A really sweet family offered to take some pictures for us. Which is how we ended up with our last family photo until who knows when. Well I know but can't tell.
Then Trying to get some of the kids and us.. Couldnt get them to give me a nice smile nope we get this